Skip to Content
Hire Us for Excavating Projects in Southeastern Wisconsin & Fox Valley
Verette Construction provides a variety of services to ensure your home is safe and protected from damaged foundation walls. Our team has years of experience not only fixing problems but also identifying the cause so we can prevent the damage from happening again. Whether you have a cracked foundation, need masonry restoration, or have an excavating project in Southeastern & Eastern Wisconsin, Verette Construction is the team for the job. Our team is fully certified, bonded, and insured for your protection and ours. Give us a call today to discuss your project or to request a free estimate.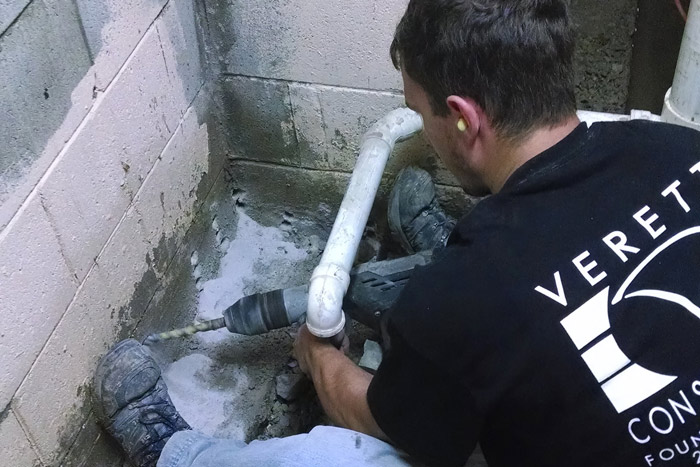 Leaky Basement? We'll Find the Cause
Water in your basement is a major sign that you have a foundation issue to address, but it takes an expert to determine the exact problem. The foundation of your home is its main support system, so you need to be sure it's sound. The experienced team at Verette Construction will be able to assess what is causing the extra moisture in your home and if there are repairs that need to be done. Water in your home can be caused by factors ranging from the type of soil to the original method of construction of the foundation.
Skilled Excavation Services
All of our services are designed to help you improve your home. Our excavation services can be utilized to aid in the completion of repairs, to increase the height or square footage of your basement, or to support new home additions. We've got experience completing both specialized and standard jobs, so no matter the project, we'll know the best method to complete it. Many of these projects will require permits, but we'll take care of that, too. We'll ensure we've got everything you need and will schedule any municipal inspections that are required. Get in touch with us to start your next project.
Dream Homes Start With Solid Foundations